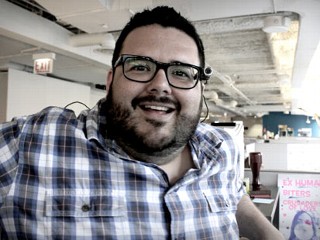 Hmm...
This Man Will Do Anything You Tweet Him


David Perez must be one trusting guy. Because for the next six days, he's agreed to do anything you want him to do, as long as you tell him to do it over Twitter.

Breaking the law is out, he said. And maybe nothing that will make his mom wince too hard. But everything else sent to his Twitter account, @DavidOnDemand, the 29-year-old Chicagoan said, is fair game.

"There will definitely be antics involved in this," Perez said.